Talk about a life saver! Our DPA (Dynamic Profile Assistant) will pick up anything that may be missing from your profile that is included on the template.
PRO's build templates. As a PRO, you can decide what Profile Merge Tags, or Variable Merge tags you want to include. It's up to the PRO to decide what photo, logo, or recipient data they want to include on the template. There are dozens to choose from. See more about Merge Tags, and a full list here:
When ordering campaigns, or mail templates in the "Marketplace" you may not know all the Profile and recipient merge tags and merge blocks that may be on a template. AND, we don't want to force you to fill in every profile field that we offer. SO, we let the DPA figure it out.
If you are ordering a template that requires a Profile merge field that you have not filled in, the DPA will pop up and show you what is needed. It allows you to enter your info right there, and continue on.
Pretty cool eh?
This will allow you to build whatever you want, and include any profile merge tag or merge block without any consequences.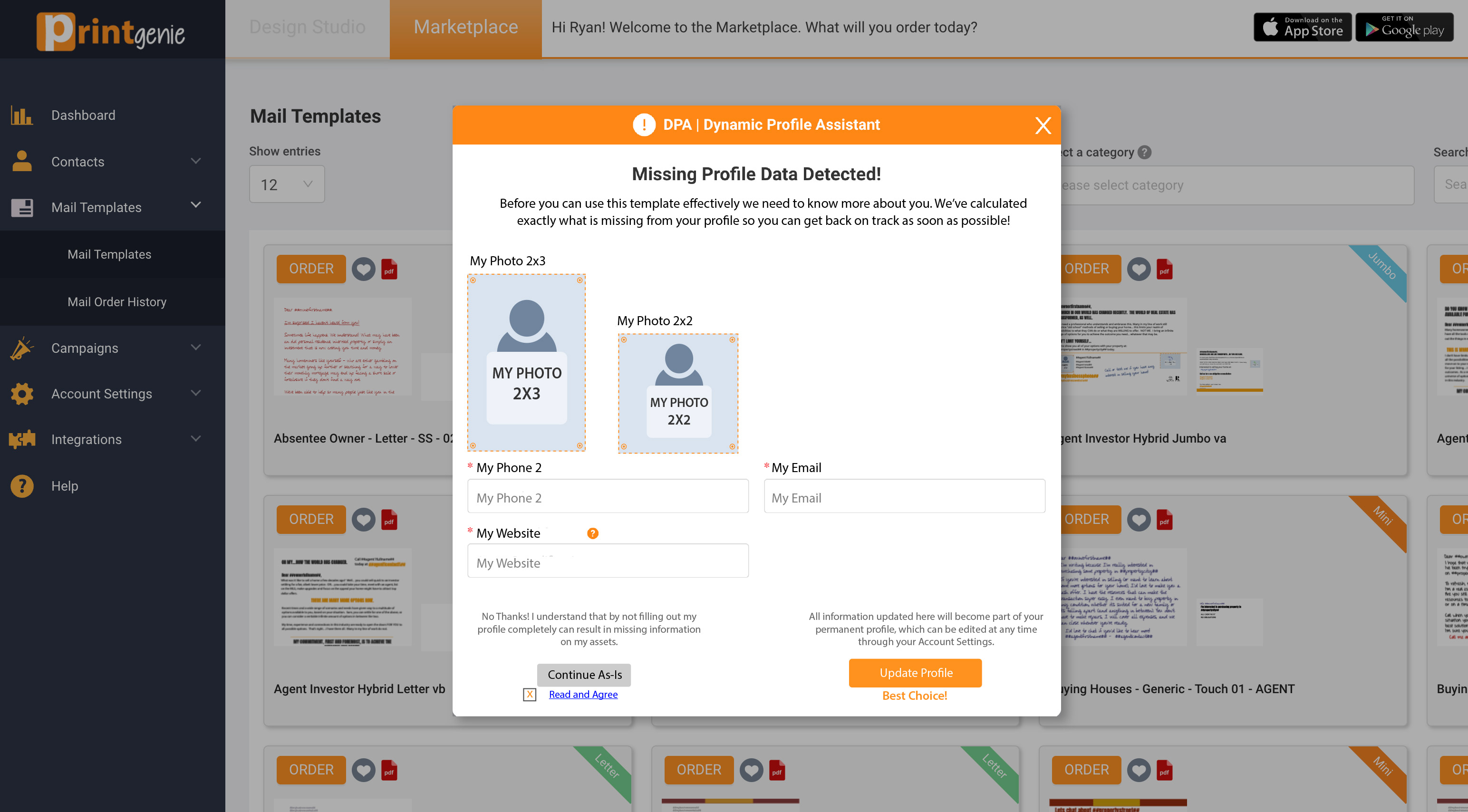 ( :> Thank you very much J2 )
---
What's Next